No Contract, Cancel Anytime!
FREE 30 Day Evaluation!
Unlimited Use, Full Features!
Price Tag Template Libraries!
Your Silent Salesperson!
Price Tag Pro allows you to create custom, automated Price Tags loaded with specific model details including description, features, colors, Energy Star and other features, delivery and financing information. Make professional price tags in seconds!
Only $37 a Month with a Free 30-Day No Obligation Evaluation!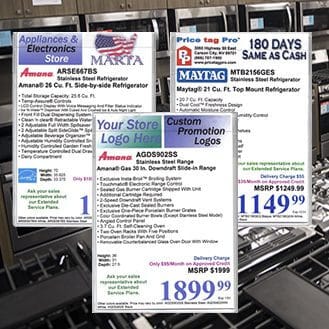 Creates Professional Price Tags
Prints custom price tags that fit neatly in a vinyl sleeve for a truly professional look. Displays all MAP / Estimated retail / UMRP pricing.
Display any price you want!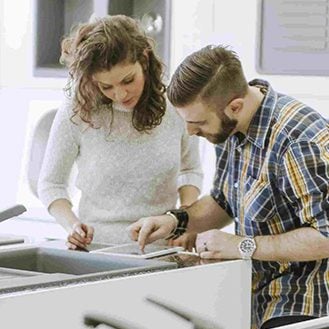 Instant Access and Rebate Inclusion
References, specs and dimensions for all model numbers. Model numbers and Rebate information are also updated automatically, monthly online.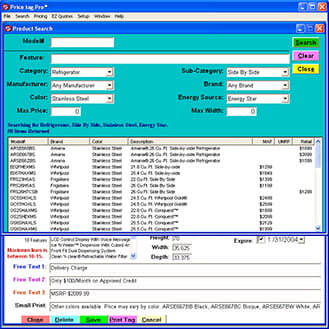 Gives You the Sales Advantage!
Gives your salesperson key features to talk about while on the sales floor and selling information when you are not available.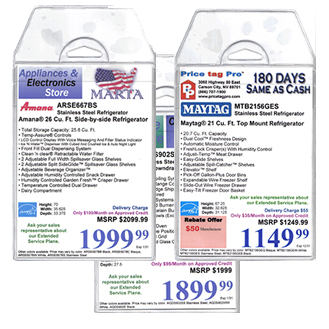 Search from thousands of model numbers/categories for appliance, consumer electronics and furniture catalogs.
Custom Price Tags in Seconds!
Price tag Pro™ is a wonderful addition, closing the sale is 100% easier and faster using PTP!
I would be lost without Price tag Pro!


Price Tag Pro makes pricing my store so much simpler, getting Price Tag Pro is a no-brainer!

Wernsing's Appliance & Video & Sleep Center
We have enjoyed using Price tag Pro in our store for years. It is an excellent tool and very easy for our customers to see and follow.
Mike, thank you for all your help over the years. I couldn't do it without you and your team, thanks so much!
Price Tag Pro allows me more time to talk to customers with no time spent looking up information or features as it is already printed on the price tag. I love it!

OVER
25
DIFFERENT SIZED PRICE TAGS TO CHOOSE FROM
Enjoy unlimited Pricetags with Automated data features!
.5″ x 1.75 | 1.5″ x 6″ | 3″ x 3.75″ | 3″ x 5″ | 3.5″ x 2″ | 3.5″ x 5.5″
| 3.25″ x 5.25″ | 3.125″ x 5.125″ | 4″ x 5.25″ | 4″ x 6″ | 4.25″ x 5.5″
| 5″ x 7″ | 5.5″ x 8.5″ | 6″ x 4″ | 6″ x 5″ Corner | 7″ x 2″ | 7″ x 5″
| 8.5″ x 5.5″ | 8.5″ x 11″ | 11″ x 7″
Download Now – 30 Day FREE Trial!